Category: Video Optimization Tips
Not only is video the ideal way to convey complex information quickly online, but it's also becoming one the most vital SEO assets you can have. Recently, Skyscope worked with
Applied Interactive
, Coghlin Companies' strategic web marketing and SEO firm, to produce this video explaining Class 1 and Class 2 Medical Devices, the primary items manufactured by Coghlin's medical device branch, Cogmedix. Properly optimized, this new video will significantly boost the company's pagerank for keyword searches including "class 1 and class 2 medical devices." Google strives to display the most interesting and relevant content for users, and good video is becoming an ever larger part of increasing your traffic and getting some nice
"Google Juice."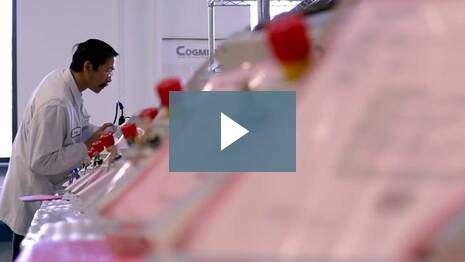 There's a lot to consider when optimizing your videos, so we're just going to focus on the absolute essentials. Here's our quick playbook on video SEO best practices.
Posted Video vs. Hosted Video
Your first question is "do we post or host our video?" Basically, should you host video through a video hosting provider, or should you post the content on YouTube or Vimeo? You'll have your own goals with video and SEO, but you'll likely want to do some combination of the two (The folks at ReelSEO have devised a
super useful chart
detailing the pros and cons of each approach). Your audience is on YouTube, so it's important to have your video content uploaded there for marketing purposes, but in most cases you'll want to choose a specialized video hosting service (we use
Wistia
for ourselves and our top clients) for the actual video on your website for two big reasons:
More control & detailed reporting
See exactly how well your video is performing with detailed analytics
Customizable video player interface for a clean, professional look.
Choose custom thumbnail images that are more likely to be clicked.
Visitors stay on your site
Clickable "call to actions" that leads viewers to a newsletter signup, other videos, etc.
Only 1% of your YouTube viewers make to to your site. Remember YouTube's goal is to keep people on YouTube.
We also love that Wistia automatically optimizes our videos for reliable playback on a range of mobile devices so we don't ever have to worry about our videos not loading. This is a critical assurance when more than half of U.S.'s mobile subscribers have
smartphones
, and 46% of them are watching video on their phone.
Help Google Find and Index Your Videos
There are lots of small but important ways to help Google make sense of your video content and boost your videos' SEO for the right search terms. Here's a simple checklist that applies whether you're hosted or posted:
Give your video a title one that people will search for. There are lots of resources out there for titling best practices.
Surround your video with relevant textual content as well as related info and links.
Include a keyword rich description.
Provide descriptive and relevant metadata and tags.
Transcribe your video. This makes it really easy for Google to know your content.
Follow these simple steps and you'll be on the path to getting your videos in front of more of the right people. Always remember that good SEO won't save content that isn't relevant, unique or informative. If you have any questions about getting a great video made for your business or how to optimize your existing content, don't hesitate to contact us.
---
Skyscope Creative is a web video production company specializing in business video production for technology innovators. Say goodbye to boring corporate videos. Look for our video production services in Worcester, Boston, Providence, and NYC.