Getting Experimental for Better Business Video
by Sam Shepler on January 15, 2013
Although we specialize in business video at Skyscope, we also have a background in and a passion for filmmaking.
When we're not making client videos, we experiment on all manner of projects to grow our skills and increase future creative options for our clients.
Here's a short piece of "test footage" Sam shot just outside our office with some new gear we recently picked up.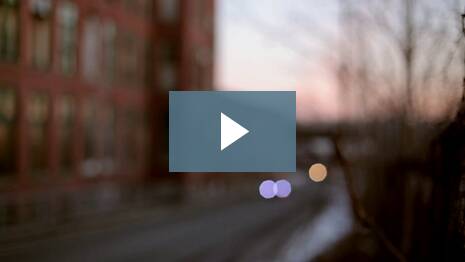 One thing you immediately notice is the intentional utilization of copious amounts of bokeh (pronounced Boh-ka), the blurred, out of focus area of the image.
Effective bokeh directs the attention of the viewer and adds emotion and sophistication to the image. You can view more conventional examples in the marketing videos in our portfolio.
Experimenting in new directions and testing our creative boundaries helps us to continue to produce visually strikingly videos for our clients that help them stand out and communicate with impact.
---
Skyscope Creative is a web video production company specializing in business video production for technology innovators. Say goodbye to boring corporate videos. Look for our video production services in Worcester, Boston, Providence, and NYC.