Office Culture : Beer Friday!
by Sam Shepler on September 24, 2012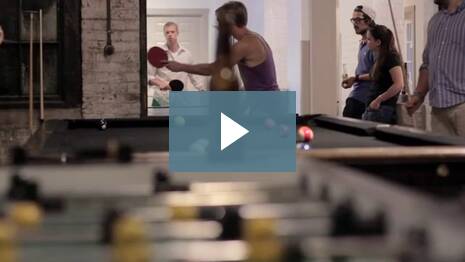 A strong company culture that unifies your team around a common purpose separates the "good" from the great.
Your customers actually are interested in learning more about you. They want to see the people behind the products, watch your values in action, and even learn about the fun and quirky stuff that makes your business different.
One great way to display your culture is through video. The Skyscope office is in a recently restored Victorian mill building, and we're fortunate to share the building with a number of other innovative companies. One unfailing tradition that has emerged is Beer Friday, when everyone leaves work a little early to enjoy a few nice beers, conversation, and of course games.
Besides the games and the relaxing, Beer Friday is a great time to get a fresh perspective on the challenges we all face, and be inspired by the exciting things other people are working on.