Spotlight on Video Content Marketing
by Sam Shepler on July 1, 2013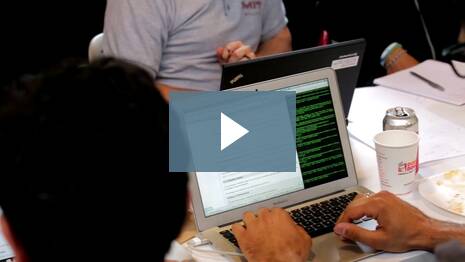 Interruptive advertising is fast becoming a thing of the past. To stand out today, brands must be publishers, continually engaging customers with information they find genuinely useful and entertaining.
This is not a new insight per se, however a new term has been coined to popularize it in the modern age: Content Marketing. Essentially, the aim of content marketing is to provide your audience with valuable things they actually enjoy – not stuff that interrupts them and insults their intelligence by trying to "sell" them. Not surprisingly, this philosophy pays off. Over 90% of CMOs believe that custom content has a positive effect on audience attitudes and strengthens the bond with consumers.[Source]
So what's a good example of how this applies in the world of corporate video? Have a look at this piece we produced recently for dunnhumby, the world's leading customer science company. The video tells the story of their recent global "Product Launch Hackathon" – Wherein everyday engineers and data scientists were tasked with solving a real business problem dunnhumby faced.
While the video does provide useful context surrounding the dunnhumby mission and values, it's main focus is to engage and inspire potential (and current) dunnhumby customers, demonstrating dunnhumby's clear position as a "thought leader" in the data science industry. By utilizing numerous cinematic techniques such as time lapses and "steadicam" work, care is taken to make it a pleasure to watch visually for the audience, not simply an informing and inspiring story featuring the dunnhumby brand.
Because video is one of the most expensive items in the content marketing mix, some organizations are unsure of where to start and how to develop their content plan. At Skyscope, we take brands through the whole process, from strategy, concept, creation, and then distribution. Because we are fully integrated, with our production and strategy teams under one roof, we're able to develop and produce effective content at a disruptive speed. Shoot us an email at [email protected] if you'd like to hear how we can create a brand video content campaign that increases your bottom line.