W.A.M! Skyscope Flies You Back to the '60s
by Sam Shepler on October 18, 2012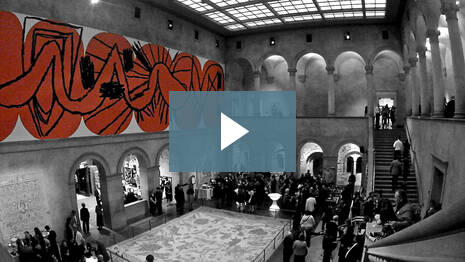 As visual artists, we feel a commitment to Worcester's art community at large. One of our favorite institutions of the arts in the area, the
Worcester Art Museum
, is also one of the most historically and culturally significant. It was the first museum to purchase a Monet nationally, and one of the very first to
recognize photography as a fine art in 1904
. As we would say at Clark, that's "challenging convention."
This exhibition too, which centers around iconic images from the 1960s, revisits a time in our history when convention was challenged most bluntly. It was an unexpectedly special event for us to shoot because we witnessed and documented 800 plus guests being transported back to era rife with complex, perhaps unprocessed emotions.
That's what a well made event video will do: capture and communicate the ethos and emotional thread underpinning an event. You wouldn't put on a spectacular event without hiring a photographer; we believe it's even more important to hire a videographer since any frame of video can be turned into a stunning photo. From the ring of the classic '60s tunes, to the palpable passion of Director Matthias Waschek, to the buzz of excitement in the Renaissance Hall – video delivers emotional authenticity and nuance like no other medium.
We thank W.A.M. and especially Allison Berkeley for inviting us to shoot this sensational exhibition. We admire W.A.M.'s longstanding dedication to keeping the arts alive and vibrant in our community and are thrilled to have begun a relationship with the museum. We try to incorporate much of their reverence for innovative artistry into our own blend of cinematic storytelling.
---

Skyscope Creative is a web video production company specializing in business video production for technology innovators. Say goodbye to boring corporate videos. Look for our video production services in Worcester, Boston, Providence, and NYC.